Stichting Vipassana Meditatie Leiden is een groep mensen, die Vipassana beoefenen. De groep is ontstaan in de jaren "80.
Vipassana- of inzichtmeditatie leert je om helder van geest direct en ongekleurd naar je eigen ervaringen te kijken. Het leidt tot een intuïtief begrijpen van wie, wat en hoe je bent.
We mediteren o.a. wekelijks op dinsdagavond van 19.30 tot 21.30 uur. Via vipassanameditatieleiden@gmail.com kunt u zich aanmelden.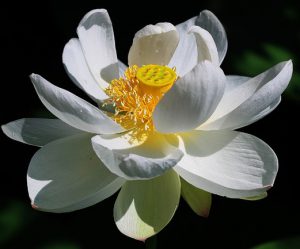 ---
Meditation Weekend: Mindfulness of the Body
with Sayalay Chandhadika
Vipassana Leiden organizes a meditation weekend about Mindfulness of the Body, by Sayalay Chandhadika and are happy to welcome you on November 25th & 26th.
Sayalay is a Buddhist non, originally from Myanmar, who thoroughly studied and meditated amongst others with Sayadaw Pa Auk.
Meditation on the first foundation of mindfulness: The body. You can experience the body always in the present moment and the body is a strong base for mindfulness. It's coming home when we observe the body. Sayalay Chandhadika will guide us this weekend in the different categories of the body: – the postures, the breath, the characteristics of the four elements: hardness, softness, heaviness, lightness, smoothness, roughness, hot and cold, fluidity and cohesion and movement. Together with this practice, we will explore to understand Buddhist concepts of Emptiness (Suññata) and Non-self (Anatta).
Date & schedule
    Saturday 25th November 10:00 – 21:00, the door opens at 9:30
    Sunday 26th November 9:00 – 16:00, the door opens at 8:30
Address
De wijkplaats
Topaaslaan 23
2332 JC Leiden
Tea and coffee and hot meals at 12:00 will be provided. Saturday at 18:00 there is soup (you can bring your own sandwiches from home)
Teachings will be in English, translated in Dutch if needed.
Cost are on dana basis. You can give what is comfortable to give for you. An indication of the cost we make is 40 euro for 2 hot meals, soup, coffee & tea and rent of the building. 
Besides this you are encouraged to offer dana to the teacher for her teachings and support for the continuation of the dhamma.
Please sign up
vipassanameditatieleiden@gmail.com
---
Meditatie Weekend: Mindfulness en het lichaam
met Sayalay Chandhadika
Vipassana Leiden organiseert een meditatieweekend met als thema Mindfulness en het lichaam, door Sayalay Chandhadika. We nodigen jullie van harte uit op 25 en 26 november.
Sayalay is een Boeddhistische non, die oorspronkelijk uit Myanmar komt en gedegen studies en retraites heeft gevolgd o.a bij Sayadaw Pa Auk.
Meditatie op de eerste grond van opmerkzaamheid: het lichaam. Je kan het lichaam altijd ervaren in het nu en het lichaam is een sterke basis van opmerkzaamheid. Het is thuiskomen als we het lichaam observeren. Sayalay Chandhadika zal ons dit weekend begeleiden in het opmerkzaam zijn van de verschillende categorieën van het lichaam: de lichaamshouding, de adem, de karakteristieken van de vier elementen: hardheid, zachtheid, zwaarte, lichtheid, gladheid, ruwheid, warm en koud, vloeibaarheid en cohesie en beweging. Samen met deze beoefening zullen we de boeddhistische concepten als Leegte(Suññata) en Niet Zelf (Anatta) onderzoeken en gaan begrijpen.
Data en tijdschema
    Zaterdag 25 november van 10:00 – 21:00, deur open om 9:30
    Zondag 26 november van 9:00 – 16:00, deur open om 8:30
Adres
De wijkplaats
Topaaslaan 23
2332 JC Leiden
Voor thee, koffie en warme maaltijden om 12:00 wordt gezorgd. Zaterdag om 18:00 is er soep (je kan zelf boterhammen van thuis meenemen)
De voertaal is Engels, zo gewenst wordt er vertaald.
Kosten op dana basis. Je kan geven wat goed voelt voor jou. Een indicatie van de onkosten voor huur van de ruimte en maaltijden is 40 euro. 
Daarnaast wordt je uitgenodigd dana te geven voor de begeleiding door de leraar om het delen van de dhamma te blijven ondersteunen
Aanmelden via
vipassanameditatieleiden@gmail.com
---
Sayalay Chandadhika
Sayalay Chandadhika studied English literature at Mandalay University in Myanmar. There she met the Pa-Auk Mandalay branch and became very interested in meditation. In 2008, she was ordained as a sayalay, Buddhist nun, with U Kesara as her teacher in Mandalay. She then translated dhamma lectures, meditation instructions and Q&A's for his foreign students. She studied and practiced Buddhist teachings intensively at Pa Auk and helped establish a Pa Auk department at Taiwandipa Theravada Buddhist College in 2010. There she began teaching and translating the Dhamma into Chinese. In 2016, she earned a B.A. in Buddhism from the Sitagu Buddhist Academy in Sagaing. She taught and participated in interfaith dialogue activities at the Myanmar Institute for Religious Studies in Yangon, which is run by the local Catholic community. In 2017, she was invited by the Pontifical Council for Interreligious Dialogue to participate in the Interfaith Learning and Exchange Program in Vatican City. Sayalay then worked in Germany and now teaches at the Sangha Metta Foundation (founded in 1993).